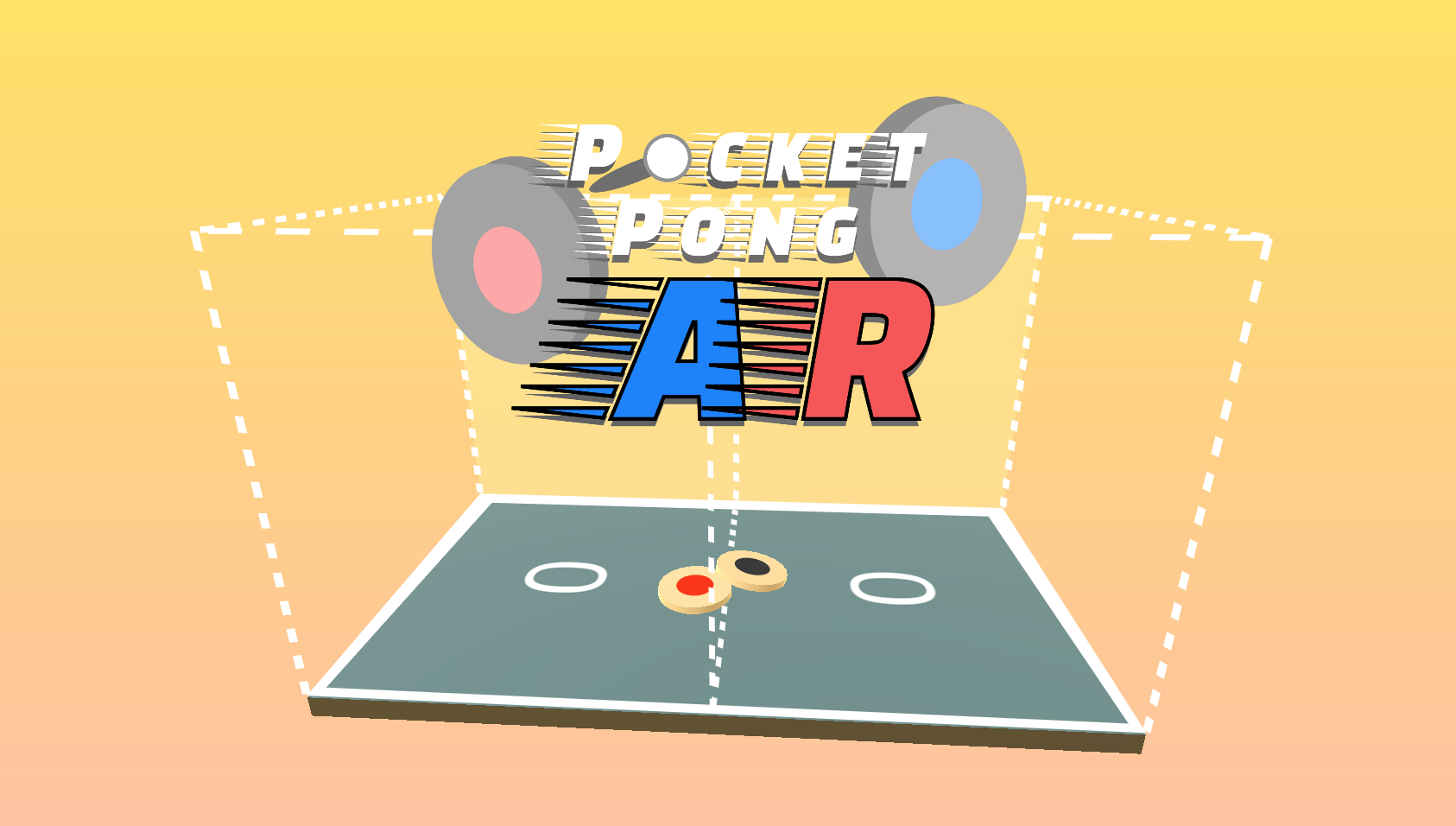 Pocket Pong AR
an augmented reality game for iOS

How to play
Pocket Pong AR is a ping-pong table... in your pocket!
🏓 1. Set up the table
Scan the space around you, so your phone knows where it can place things.
Then, simply place your table, and make sure the table is at a comfortable angle.
👍 2. One thumb action
Grab your paddle with your thumb. Yes, it's like the paddle is real – trippy, eh?
Move your paddle by pressing and holding, and keep the ball from getting past you.
🏆 3. Be the first to ten
Try to get the ball past your opponent, the black Paddle!
Reflecting the ball successfully fills your power meter. Double-tap your paddle to give your reflections some *oomph*!
Be the first to reach 10 points to the win the game.

Credits
Pocket Pong AR is independently developed by Jason Tu (@nucleartide).
Available on